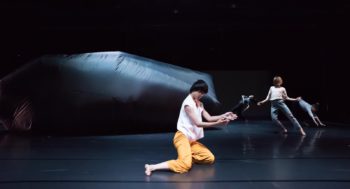 Marina Mascarell is looking for 2 or 3 performers for her new production with Mercat de les Flors, Barcelona and Dance Forum Taipei. The application deadline is on October 16. The selected people will participate in a workshop from 13 to 15 November.
Required profile: 
Performers above 45 years old. Contemporary dancers with an interest to share an intensive creative process with other 7 performers and the artistic team. With excellent improvisation skills, versatility and interest to explore with the body, word and sound
Project features:
This audition is part of a project that seeks to explore the possibilities of the body as a political weapon. A group of people will be constituted as a 'community', with the desire to question our position as obedient, built and productive bodies, with the desire to find alternatives.
+ info:
For more information, see the bases of the call