Cos de Lletra is a collection about dance and dance theory published by Mercat de les Flors in partnership with Institut del Teatre.
Versions in Catalan, Spanish and Galician
You can buy the books at Ediciones Polígrafa website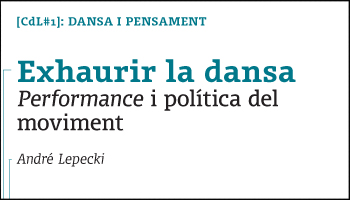 [CdL#1]. EXHAURIR LA DANSA
Exhaurir la dansa. Performance i política del moviment (2009). André Lepecki
A review of the different ways of thinking about dance, with the argument in favour of a renewed commitment to the conjunction of experimental teaching, practice and philosophy.
---
[CdL#2]. ARQUITECTURES DE LA MIRADA
Arquitectures de la mirada (2009). ISBN 978-84-613-4041-5 Ana Buitrago (ed.)
Seven essays on how artists and spectators are responsible for the architectures of the ephemeral.
---
[CdL#3]. HACER HISTORIA
Hacer historia. Reflexiones desde la práctica de la danza (2010). ISBN 978-84-614-2802-1
Isabel de Naverán (ed.)
Artistic practice can generate new approaches that reconsider its role in the way history is made.
---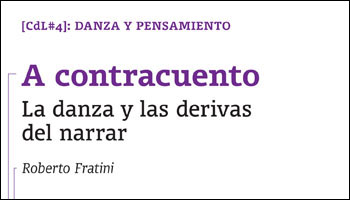 [CdL#4]. A CONTRACUENTO
A contracuento. La danza y las derivas del narrar (2012)
Roberto Fratini
---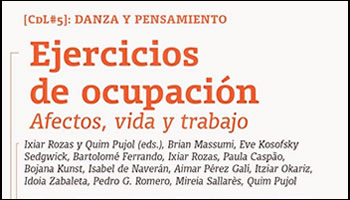 [CdL#5]. EJERCICIOS DE OCUPACIÓN
Ejercicios de ocupación. Afectos, vida y trabajo (2015)
Ixiar Rozas & Quim Pujol (eds.)
---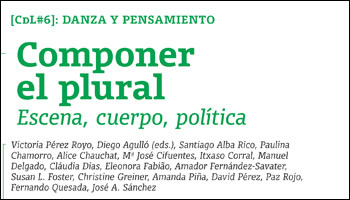 [CdL#6]. COMPONER EL PLURAL
Escena, cuerpo y política (2016)
Victoria Pérez Royo & Diego Agulló (eds.)
---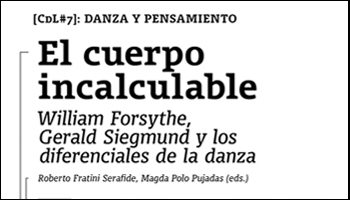 [CdL#7]. EL CUERPO INCALCULABLE
William Forsythe, Gerald Siegmund y los diferenciales de la danza (2018)
Roberto Fratini Serafide, Magda Polo Pujadas (eds.)